Freight transport management service
Project Overview
SENLA team has developed a web service that helps airline logistics personnel have full control of a supply chain from the warehouse to the end-user.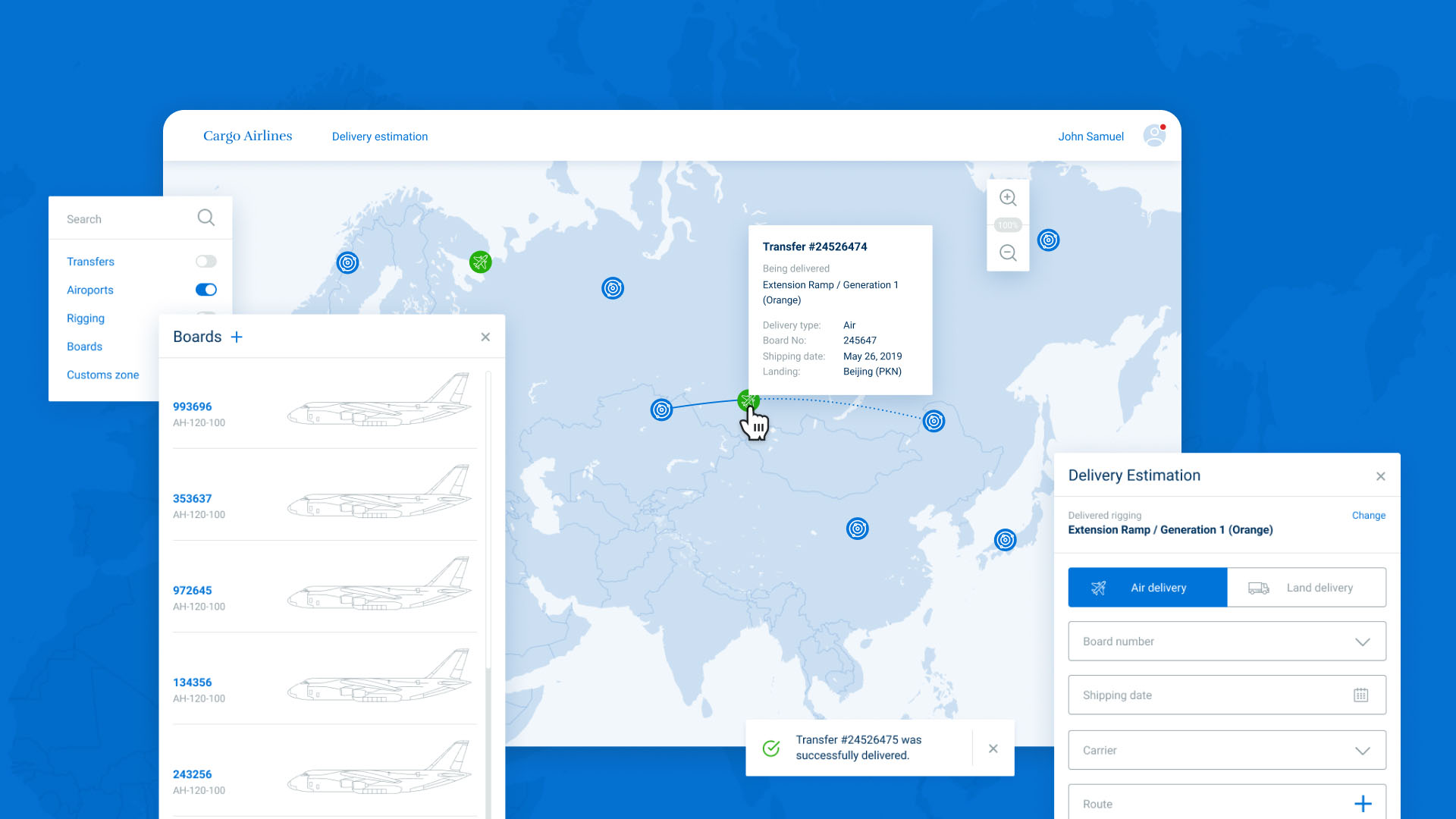 Challenge
The client was lacking an automated internal system for planning freight transportation from one region to another.
The company transports cargo all over the world, which is broken down into certain customs zones that are subsequently divided into sub-zones. They need to deliver cargo from one area to another, flying directly or changing the route depending on the needs and logistics processes of the company.
The Client needed a system that kept track of customs duty depending on the cargo, zones, and transportation, plan costs and plan the supply chain of goods with possible changes in the process.
This information is used to chart the most optimal route for cargo transportation in terms of logistics and profitability of transportation. Previously, the client had a separate department with manual work, they needed process automation.
Solution
Our team developed a web service from scratch that is used by airline logistics personnel and pilots. Within the system, they can have full control of a supply chain from the warehouse to the end-user through different areas.
In the final solution, it is possible to plan all stages of cargo transportation:
01
Create a route taking into account possible transfers
02
Fill in transportation documents
03
Arrange the delivery from the warehouse to the nearest airport
04
Control the loading of aircraft in different sections
05
Control terms of customs procedures
06
Record unloading of delivered cargo
07
Plan cargo packing
and sealing
08
Organize transportation from the airport to
the customer
Outcomes
The main outcomes that the Client received were:
Optimization of the entire logistics of the company resulting in chartering optimal routes and reducing aircrafts' idle time 

Automation of generated documents

Calculation of the optimal route for cargo transportation

Reduction of operating costs for transportation

Acceleration of the customs clearance process 
Do you have a project in your mind? We can help you
Please provide your contact details, 
and we will get back to you promptly.